Have you looked closely at the connection between your patient's imaging experience and their clinical outcomes?
A growing body of evidence points to the importance of that link. At Philips, we are focusing on the patient and staff experience – from the physiologic effects of patient anxiety during imaging exams to staff stress and its impact – as a source of insight to drive innovation. In our latest paper, learn about:

Reducing the physical effects of stress to improve imaging outcomes
Improving patient comfort to reduce stress-induced behaviors
Improving staff experience for increased efficiency and a better patient experience
The financial implications of patient stress in imaging
By focusing on the people behind the images, we aim to improve the quality of imaging outcomes.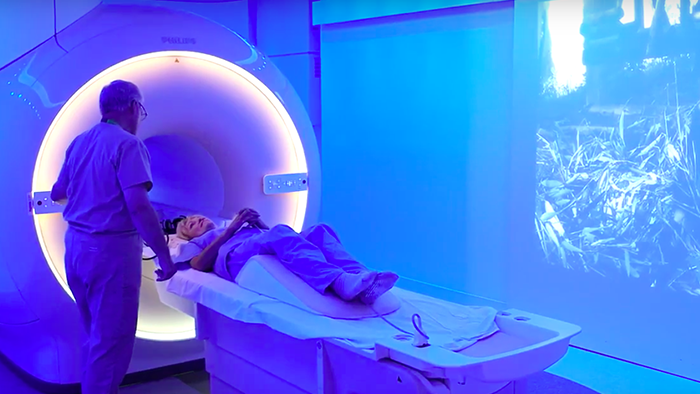 Putting Patient Comfort First: A New Perspective on Improving Imaging Outcomes

Dr. Peter W. Curatolo, Medical Director of MRI Services at Beverly Hospital, Lahey Health, describes how he has seen implementation of the Philips Ambient Experience and MR In-bore Solution in his imaging service:
Enhance patient and staff experience
Reduce cancellations and improve workflow efficiency
Expand patient use of other hospital services, creating a trickledown effect that benefits the greater health system.
Download your position paper now
Address Information
Please complete your address information.
Follow up Information
Please specify the follow up and answers you wish to receive.
Training Information
Please select your preferred and alternate dates and locations. If you have any dietary preferences please let us know.
Thank you for downloading our position paper
Download the file
We hope you found our position paper, The patient factor: Imaging beyond the scan, an informative and engaging look at the challenges and opportunities in radiology today. Stay tuned for more news, case studies and updates as we continue to explore how imaging can adapt to meet the needs and demands of a changing landscape.